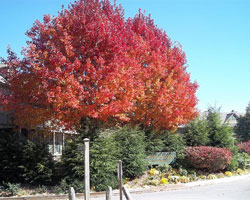 Whether you are interested in buying a new home to relocate here to Western North Carolina, or you are looking for a great NC mountain vacation getaway chalet or cabin, we have the knowledge of the area and the expertise to make that happen.
We also work with homeowners that are interested in placing their NC mountain homes with a rental or property management company.
We offer a full service Madison County NC real estate firm as well as a property management company that can work with you whether you are looking for your dream home in the mountains or looking for a company to assist you in keeping your property rented.
We believe in the concept of listening to our client's wishes and taking the time to understand just what your real estate needs and desires are. Whether you are looking for a new home or condominium, wooded privacy or high elevations, we have the experience and knowledge of the area to make those wishes and desires a reality. That's why we like to say that we offer "real estate services on a higher level."
Read what a recent customer had to say:
"This Fall I had the pleasure of working with Connie Carver, a real estate agent from Wolf Mountain Realty, in finding and purchasing a second home at Wolf Laurel.  Initially, I was unfamiliar with the area and needed an expert agent to guide me in the decision process.  I am so thankful I found Wolf Mountain Realty!  Connie's expertise and local knowledge helped me find the perfect home.  Once an offer to purchase was made, Connie continued to assist all the way through and even after closing.  She gave recommendations for a closing attorney, a local home inspector, and assisted with selecting the best utility providers in the area.  I couldn't be more pleased with her recommendations and the outcome.  After closing, Connie made sure our arrival went smoothly.   Although we arrived during a winter storm, Connie turned on our furnace/mini split for us to make sure we had a cozy welcome experience.  Wolf Mountain Realty is simply the best.  If you are considering purchasing a primary home, second home, investment property or looking for a vacation rental in the Wolf Laurel area, I highly recommend their services."

–Jonathan G. , NC